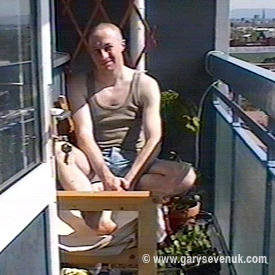 GET IN TOUCH


Full details on my contact page



PERSONAL & OTHER INFO

Job: self-employed web developer/photographer/journalist/film-maker
Height: 5' 11" (180 cm)
Weight: 12st 7lbs (175lbs/79kg)
Hair colour: brown
Eye colour: brown
Smoke: no
Drink: occasionally
Drugs: never
Star sign: Pisces
Born: 1962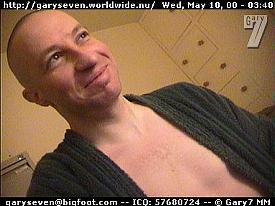 HOBBIES

Photography, design, computers, cooking, film-making, the countryside, cities, non-fiction books, movies, TV, eating in or out, being with friends, cycling, DIY, gardening, exercising, audio recording.

FAVOURITE THINGS

Food: a wide range. I love to cook, but nothing too complicated
Music: 1970's, disco, dance
Author: Armistead Maupin
Films: Blow Up, Dressed To Kill, Oliver!, 1960's
Film director: Brian Di Palma
Actor: Brad Pitt
Actress: Faye Dunaway
TV shows: Dinner Ladies, Attachments, Open All Hours, Property Ladder, Location Location Location, A Place In the Sun, League of Gentlemen, Babyfather, This Life, Soho Stories, Channel 4 News, Cagney & Lacey, ENG, Lou Grant, Newsnight
City: London
Place: my cottage in the country (below)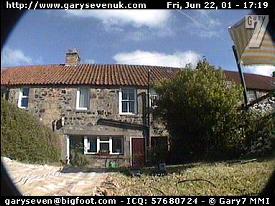 I LIKE...

Architecture, design, black and white photography, old movies (especially the 1960's), foreign countries and other cultures, local history, non-fiction books, animals, the supernatural, alternative people, talking, cats, pet rats, current affairs, the history of TV & cinema, people who have a passionate interest, making movies, the countryside, cities

I DISLIKE...

Trashy exploitative TV, bigots and racists, dishonesty, arguments, package holidays, poor quality food, organised religion.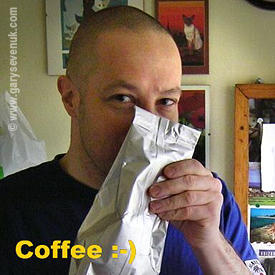 Last updated on: 12 January 2007

LOCATION

North-East & North-West England, United Kingdom (currently north-west).

ABOUT ME

Amazingly, I'm not a porn star (or an ex porn star!). I'm just an ordinary guy who started a website for fun.

Yes, I'm a real person. It's true that most so-called personal gay websites these days are fake ones designed to sell you a membership to something. But not mine. The ads in the adult section just help to pay the bills :-)

I'm very laid back about life, creative, nearly always happy and optimistic and have a good sense of humour. I value quite basic things in life: loyal friends, good food, going to the beach, being out in the countryside...

Though I'm 100% OK with being attracted to men (in fact, I absolutely love liking guys) and I'm open about it, my life doesn't centre around the gay scene.

I almost never get bored. I always have something to do and don't mind being by myself. But also I love being with people who are good company.

WHERE I LIVE

I'm very lucky... I spend half of my time at my 'swinging' top-floor city-centre pad in Manchester, just five minutes from Canal Street and Piccadilly Station. The rest of the time I'm at a stone-built cottage a long way from anywhere, in the country near the England/Scotland border, and just a couple of miles from some great beaches.



MONEY & WORK

I've been self-employed for almost all of the past 18 years and I love and value the freedom it gives me. On the whole, enjoying what I do is more important to me than money. I work hard but I've rarely been tempted to jump onto that 9-5 treadmill and have some tedious control-freak of a boss breathing down my neck.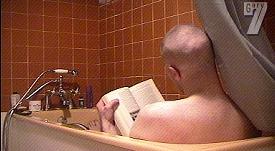 I'm unconventional in the sense that I don't like going along with the herd. I like to do my own thing and to be an individual.

RELATIONSHIPS

I was in a relationship for almost nine years. But that was a long time ago and I've enjoyed being single since then. My view is that life changes and you adapt and enjoy... Maybe I'll meet someone or perhaps I'll be single for the rest of my days. Either way, I'm sure it'll be fun.

I like all kinds of people. But I don't suffer fools gladly and I'm not into arguments and 'drama' or manipulative men! If I have a 'type' then probably younger with dark features.

PASSIONS

I'm passionate about photography, film-making and design and I love creating things. It's always good to meet people who also have a passionate interest of some kind.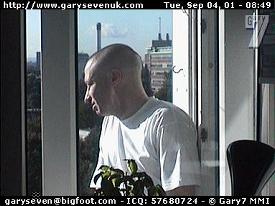 HEALTH

I cycle and work out a bit at home. I don't eat much meat, don't smoke and drink alcohol rarely. I'm anti-drugs (unless you count coffee).

IN THE LONGER TERM

I aim to settle somewhere warmer and sunnier and I'm developing work that will let me do that. At the moment I'm thinking about the Carribean or elsewhere in Europe.

GET IN TOUCH


Full details on my contact page



Inexperienced amateur str8 men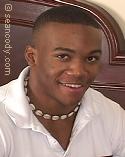 Who can resist a smile like this? Most of the guys on seancody.com are straight and most are between the ages of 18 and 30. They are real guys

with regular jobs and most of them have never been nude in front of a camera before... Click here